LUXURY TRENDS
& THE FUTURE OF LUXURY

LEARN TO DECODE LUXURY BRAND MANAGEMENT TRENDS OF THE FUTURE.
NEXT COURSE START DATE: September 1st, 2019
Luxury is being disrupted. Big data, artificial intelligence, augmented reality, automation, robotization, blockchain, digital currencies, and the elevated state of everything leaves us asking "What is the future of luxury?" When avatars are becoming influencers, when robots are invading social media, when chatbots are replacing customer service agents, the playing field is no longer the same. Everything we once embraced as true seems to be losing its influence over the way luxury lovers are connecting with brands.
This online luxury brand management course is your guide to understanding the trends that are shaping the new luxury customer journey landscape and the opportunities available to those who want to serve the future of luxury. You will learn how to decode the luxury brand management trends of the future.
MEET YOUR INSTRUCTOR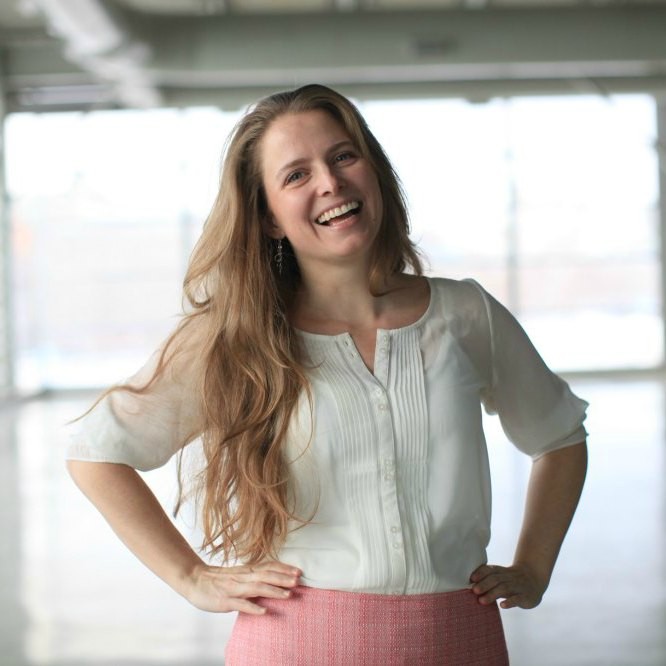 Roxy Génier, luxury brand management consultant, is known for her wealth of experience servicing the 0.01% while traveling the world to over 75 countries. Beginning her career aboard superyachts while working for Russian billionaires and American celebrities, she then moved on to become the personal assistant to high net worth British and Canadian entrepreneurs. In 2011, she launched LuxeInACity, an online luxury travel magazine that showcased the best in travel and lifestyle, and in 2014, the Readers of USA Today nominated her as their fifth favorite luxury travel blogger. In 2013, she expanded her service offer and co-founded Agence Luxury, a boutique digital marketing agency catering to luxury brands.
Want to know more? Read the entire story here.
WHO IS THIS COURSE FOR?
Beginners AND advanced luxury students who want to service the luxury consumer of the future. You understanding the need to keep up with the technologies that have been embraced by new generations to further advance your career in luxury.
People who want to make their mark in luxury. You're itching to move up the ladders because you know it's an essential part of your identity. One day, you'd love to launch your own agency, be a guest speaker at a conference, or even create your own luxury line of products, but you know you need to put in the work first.
Entrepreneurs who are new to the world of luxury.You need to understand what the future of luxury will look like and need insights that actually help you connect with those who share your vision of luxury. The success of your new brand depends on it.
Professionals who want to further their education in luxury brand management. You want to learn how to master trends that are shaping the lives of future luxury customers.
Self-learners who simply love everything luxury. This course's curriculum caught your eye and you want to learn everything about the future of luxury.
FREQUENTLY ASKED QUESTIONS
How do I enroll for a course?
Simply select your payment option and follow steps to payment. Once you have purchased, you will receive payment confirmation. It is that easy.
When does the course start and finish?
This online luxury course starts on March 1st, 2019 or anytime after. The course content will be released to you in small sections, every week, allowing you plenty of time to study and learn more about the subject on your own before new information is released. You will have 6 months from start date to submit your course homework assignment if you wish to receive feedback from your instructor and get a course certificate.
How long do I have access to the course?
How does lifetime access sound? After enrolling, you have unlimited access to this course for as long as you like - across any and all devices you own.
What is included in each course?
Loads of luxury brand management goodies. Think weekly emails, essential reading .pdf, presentations, learning activities, key references, and quizzes. Since it is always best to play in a team, you will also get access to insights from other thought leaders in the luxury industry in the form of interviews, industry expert roundups and more.
How do I access course materials?
Once you have received your payment confirmation and completed enrolment, you will be able to access your course platform, but until the course is released, you won't be able to have access to all the content. Although you may want to read the entire course content in the same way as you would a new Netflix series, we think you will enjoy this course best if appreciated over time. After the content release date, you can visit your course easily at any time — either access the course by signing in the courses.roxygenier.com website, where you will be directly rerouted to it, or use the email link you were sent after enrolling. I recommend you bookmark the course curriculum page for easy access.
Will I have to take exams?
There are no exams in any of the courses but you will get a chance to test your knowledge with a series of quizzes throughout each module. In order to get the course certificate, you will need to complete a course project to test your acquired knowledge.
What qualifications will I receive after completing the course?
If you successfully complete the course project, you will receive a certificate of achievement which that will just look great on your LinkedIn profile.
Can I enroll to more than one course?
Of course, the sky is the limit when it comes to your education! It will boost your skill set to stand out from others.
What payment methods are accepted?
All major credit and debit cards are accepted via our payment provider.
What if I am unhappy with the course?
We would never want you to be unhappy! If you've done the work and honestly feel you didn't get value from the experience, submit a detailed explanation of what didn't work for you so we can continue to improve within 30 days of your purchase and we'll promptly issue a refund.
GIFT YOURSELF THE KNOWLEDGE
When you invest in your future, you're also changing the way others experience luxury.

Please note: The Luxury Trends & The Future Of Luxury online luxury course is available with a start date of September 1st, 2019. This digital program is not available in printed or physical form. We're a green company and try to keep our carbon footprint as light as possible. Course curriculum might change slightly to reflect the need to keep up with the continuously changing landscape.